A.series matrix 12 and 16 keys
Keyboard A.series is adapted to all the applications, as the data capture, telecommand, telephone, terminals points of sale or alarm systems.
The range A.series is available in version 12 keys (marking typifies telephone, hexadecimal marking). Touches are flat or concave.
Marking typifies 12 touches
- Engraving function(office) A and B
- Engraving such * and *

Marking typifies 16 touches
- Engraving forks out
Touches are flat or concave.
The degree of protection of the keyboard is
IP 67
.
ELECTRICAL CHARACTERISTICS
Interface:
Operating voltage / current

Nominal 24V, 50 mA

Maximum voltage 50 V

Minimum voltage 5 V

Minimum current 1 mA

ESD
---
ENVIRONMENTAL CHARACTERISTICS
Temperature:

Operating: -25°C to +85°C

RoHs compliant
---
MECHANICAL CHARACTERISTICS
Actuation force
Key travel:
Lifetime (cycles / keys):

1 million cycles of operation per key
16 Key version with

HEXADECIMAL

marking
Aluminium natural key cap
Key dimension
Part number
Concave
Ø 12
AAN16001
Flat
Ø 11.3
AAN16011
Matrix circuit: Each key represents the junction between two points of the terminal connector depending on its position with respect to the keyboard lines and columns.
Common point circuit: Each key represents a terminal among "n" keys with respect to a single common point.
12 Touches matriciel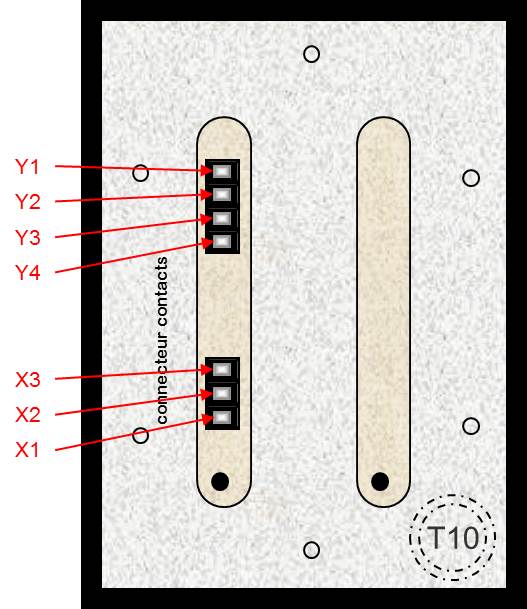 16 touches matriciel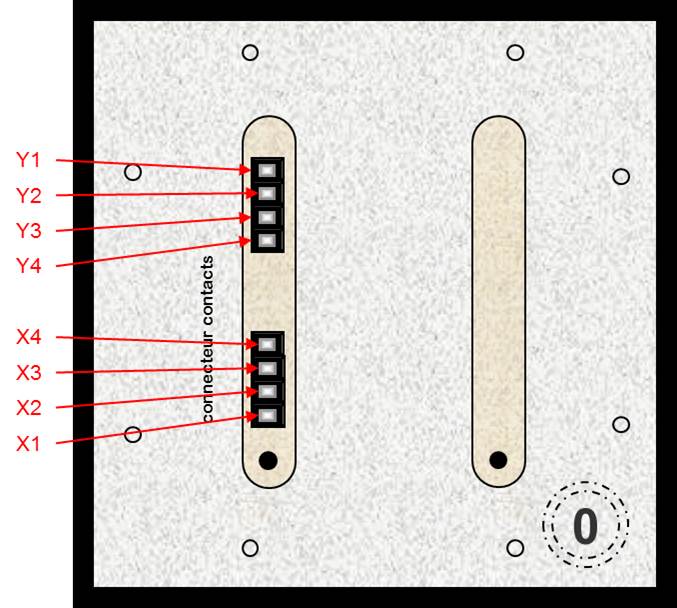 Technical datasheet A.series matrix 12 and 16 keys